John Crane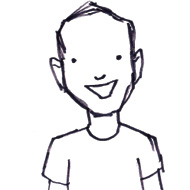 John Crane has been an active trader for decades, and is a founding owner of Traders Network – a firm providing brokerage services, educational training products and technology for today's intelligent investor.
Articles on his trading concepts have been published in Consensus, Barron's, and Technical Analysis of Stocks and Commodities. He has even published articles in high-profile periodicals such as The Wall Street Journal, Investor's Daily, and Traders World.
John has taught numerous seminars and has been featured as a guest lecturer at several national trade shows. He has also served as a consultant to professional traders and fund managers throughout the world as well as a contributing market analyst to the International Business Times.
John served on the Board of Directors and is a past president of the National Introducing Brokers Association as well as the NFA IB Advisory Committee.
His first book, A Traders Handbook: The Reversal Day Phenomenon is currently out of print, but remains a classic in high demand and has been offered for sale at over $1,600 on Amazon.com.
His second book, Advanced Swing Trading – Strategies to Predict, Identify, and Trade Future Market Swings has been translated into three languages and sold in over thirty-five countries.
His latest book Unlocking Wealth – Secret to Market Timing was listed as one of the top 12 All Time Best Trading Books by www.E-mini-watch.com.
John is also the creator of the highly acclaimed "RT Swing Trader" trading program.